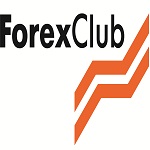 Background:
Forex Club was first opened in 2005, in New York City. It offers several different trading platforms (ActTrader, ExpressFX, and Rumus), and leverage of up to 1:100 with a minimum deal size of 1,000 units. The broker opens over 1,000 demo and live accounts each and every day for clients around the world. The broker was the nation's fastest growing forex broker in 2011, and attributes that success due to its devotion to its clients.
Advantages of Using This Broker:
One of the biggest advantages that we noticed with using Forex Club is that you can open an account with as little as $200. BY allowing this, traders can practice with little money, to get the feel of live trading without significant risk to themselves or the financial health.
Another great advantage was the included Autochartist, a piece of software that deciphers charts and patterns in a clear and concise way. If the market is forming a wedge – Autochartist will point that out automatically. It is a great way to get significant training in technical analysis during live market conditions. In fact, we found that it was surprisingly accurate, and found quite a few good trades by using it.
If you open an account with $1500 or more – you get free signals as well, which can be helpful in taking advantage of the current situation in the FX marketplace. The TradingCentral service is available only through this broker, and is very helpful if you are starting out. To have an expert on your side is certainly an advantage in the FX markets.
Deposits and Withdraws:
Depositing funds to Forex Club accounts is easy as it can be started online. You can use Credit Cards, (MC or Visa) Money Bookers, Bank Wire, Online Check, Mailed Paper Check, AlertPay, and even a Money Order. Of course, depending on which method you use, deposit time will vary. However, with this many options – there is a convenient way for everyone. We found funding to be very fast and easy as we had our account up and running very quickly.
Bank Wires and Checks are available for the withdraw method, and both have a $5 processing fee, yet can be initiated on the broker's website.
Customer Service:
Forex Club has several different customer service options. There is live chat via the website, E-Mail, and the standard phone support. You can even request a callback from the website if you wish, and they will contact you! Because of this, we found customer service very helpful and quick, as we called with a few "trial questions" that were answered professionally and quickly, with knowledge and confidence.
Regulation:
Forex Club is registered FCM with the CFTC, as well as a member of the NFA in the United States. This assures the trader that it is a legitimate broker and is often scrutinized in order to keep the playing field level and fair. We certainly found the broker to be fair, and trader-friendly.
Conclusion:
Forex Club is a solid broker through and through. With the regulation, Autochartist, and several options for trading platforms, you will find it amazingly flexible and suitable for your trading needs. Forex Club kept surprising us with its many features and usefulness. The broker has come a long way since its inception, and appears to be pushing forward with its stated goal of becoming one of the best brokers in the world.
The spreads are good, and the company even has a "Forex Club TV" channel that will keep you on top of what's going on in the FX world. We found the channel to be very informative, as well as entertaining. By far and far, this broker seems to really have its act together, and the large amount of new client's everyday is a direct result of this.
Click Here to Visit Forex Club